EV Roam: New service to support roaming between charging networks in the UK
Posted: 7 October, 2020. Written by Aida Razgunaite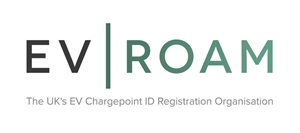 • New service delivered by Renewable Energy Assurance Ltd in partnership with the REA to support uptake of roaming
• EV Roam to provide identification codes for companies in the EV charging ecosystem in line with international standards
• Roaming crucial for mass uptake of Electric Vehicles in the UK
• Quote from Minister Rachel Maclean welcoming announcement
EV Roam, a new service provided by Renewable Energy Assurance Limited (REAL), delivered in partnership with the Association for Renewable Energy and Clean Technology (REA), will help facilitate the uptake of roaming between electric vehicle (EV) charging networks in the UK.
EV Roam will register unique identification codes to be used by Charge Point Operators (CPOs) and eMobility Service Providers (eMSPs). This service is crucial for those using the open protocol OCPI to communicate and underpins the legal agreements between companies described below. This service will make the experience of charging on public networks easier and encourage more individual drivers and fleets to go electric.
Roaming (more generally known as 'interoperability') refers to CPOs and eMSPs developing cross-network solutions with each other so that EV drivers with one charging company's membership system (e.g. app or RFID card) can use the same system to pay for their charging event on another company's equipment.
Roaming has been highlighted as a key development to drive increased uptake of EVs by the EV Energy Taskforce in their final report, and by Transport for London in their EV Infrastructure Delivery Plan.
Roaming is commonplace in many countries in Europe but has only begun to take off in the UK in the past two years. This new service for the UK is expected to accelerate such agreements coming to the fore.
EV Roam will serve as the UK's ID Registration Organisation (IDRO). It will operate in line with the EU's IDACS 2019 agreement and ISO15118 agreed codes.
Companies that have already signed up to the registration service include Zap-Map (to facilitate their Zap-Pay service), Drivenergy, and Octopus Energy.
Virginia Graham, Chief Executive of Renewable Energy Assurance Ltd said:
"REAL is in an ideal position to provide this important service alongside the other schemes we run in the renewable energy and circular economy sectors. We work in an independent and not-for-profit manner, and any profits from EV Roam will be recycled back into the organisation so we can grow other schemes crucial to the growth of the sector.
"These include the EV Consumer Code for Home Chargepoints (EVCC) which sets and enforces high standards for domestic charge point installers."
Dr Nina Skorupska CBE, Chief Executive at the REA commented:
"The REA's EV Forum has campaigned for greater uptake of roaming for the past eighteen months. We welcome the emergence of this service and hope to see widespread industry engagement with it."

Transport Minister Rachel Maclean said:
"As more drivers than ever are making the switch to zero emission vehicles, paying for charging should be seamless and easy.
"That's why I'm so pleased to see the launch of such an important service, which will help us to achieve our net zero goals and take us one step closer to a cleaner, greener transport future."
—ENDS—
For more information or to request an interview, please contact:

Suzanne Heneghan
External Affairs Manager
sheneghan@r-e-a.net
Notes to editors
• The EV Roam website can be found here: www.realschemes.org.uk/ev-roam
• Companies will not need to be REA members to sign up to the scheme.
• Details of the IDACS agreement can be found here: https://www.renewableenergyassurance.org.uk/pdf/idacs-id-agreement.pdf
• The REA's 2019 report The Interoperability of Public EV Charging Infrastructure in the UK can be found here: https://www.r-e-a.net/wp-content/uploads/2019/10/HI-RESInteroperability-report.pdf
• For other ID Registration Organisations in Europe please see: Austria, BeNeLux, France, Germany.
• The Transport for London EV Infrastructure Delivery Plan (2019) can be found here: http://lruc.content.tfl.gov.uk/london-electric-vehicle-infrastructure-taskforce-delivery-plan.pdf
• The final report of the EV Energy Taskforce (2020) can be found here: https://www.lowcvp.org.uk/projects/electric-vehicle-energy-taskforce.htm
About Renewable Energy Assurance Ltd (REAL)
Renewable Energy Assurance Ltd carries out a range of certification and consumer protection activities all of which promote renewable energy and the circular economy. Renewable Energy Assurance Ltd's activities fall under three headings: consumer codes, certification schemes and other schemes.
For more information please visit: https://www.realschemes.org.uk/
About the Association for Renewable Energy and Clean Technology (REA)
The Association for Renewable Energy and Clean Technology (known as the REA) is the UK's largest trade association for renewable energy and clean technologies with around 550 members operating across heat, transport, and power. The REA is a not-for-profit organisation representing fourteen sectors, ranging from biogas and renewable fuels to solar and electric vehicle charging. Membership ranges from major multinationals to sole traders.
For more information, visit: www.r-e-a.net
About the REA's EV Forum
The REA's EV Forum is comprised of around 80 companies involved in financing, installing, operating, manufacturing, and providing services to the UK's EV charging infrastructure market.
For more information, visit: https://www.r-e-a.net/our-members-forum/electric-vehicles/